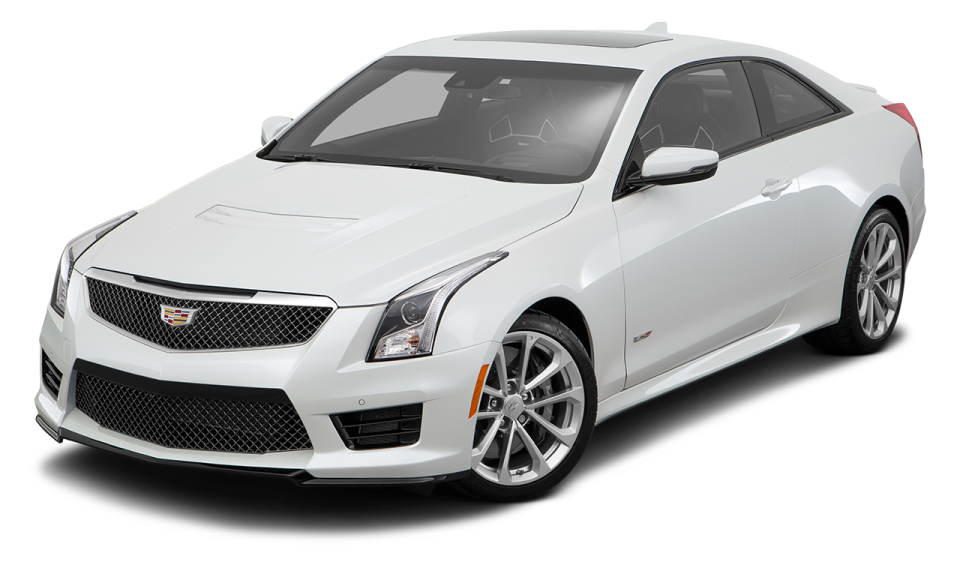 Chantilly Drivers Rave on the Cadillac ATS-V Coupe
Discriminating drivers living in the Chantilly, Virginia, area will be pleased to examine the Cadillac ATS-V Coupe for 2016. Cadillac has mastered the art of combining screaming power with elegant luxury and driving comfort in the ATS-V Coupe.
New Cadillac ATS-V Coupes for Sale
What to Expect from Your New Cadillac ATS-V Coupe
Cadillac ATS-V Coupe Power
Under the hood of the ATS-V Coupe is a 3.6-liter, 464-horsepower Twin Turbo engine that takes you from 0 to 60 in 3.8 seconds. Pair this with a standard 6-speed manual transmission or an optional 8-speed automatic for the ride of your life.
The Brembo brakes are best-in-class, race-inspired 4-wheel antilock disc brakes that will stop you safely and consistently every time.
Comfort and Technology in the ATS-V Coupe
Your driving and riding comfort are paramount in the ATS-V. This is evident in the Mulan leather accents, aluminum and carbon fiber, and suede microfiber that create a classically beautiful interior environment. The Bose premium audio system permeates the cabin with your favorite music. The available magnesium paddle shifters allow exact and light-to-the-touch performance shifting right at your fingertips. The steering wheel is ergonomically contoured to give control and comfort.
Cadillac has integrated the driver information center into the instrument panel, allowing multiple data displays. It works in harmony with the Cadillac CUE and the optional Head-Up Display, which projects your speed, navigation, and other useful information on the windshield.
Cadillac ATS-V Coupe Safety
In addition to many standard safety features, such as the blind spot alert, the Safety Alert Seat alerts you to potential driving hazards by sending vibrations through the seat cushion on the side the hazard is coming from. The exterior rearview mirror displays an amber icon when a vehicle approaching from the rear triggers its sensor, alerting you to delay making a lane change.
Stop in at Moore Cadillac in Chantilly, Virginia, to see for yourself why you should be driving a Cadillac.
2016 Cadillac ATS-V Coupes
The 2016 Cadillac ATS-V Coupe is here and we already have fantastic discounts.
Used Cadillac ATS-V Coupes For Sale
If you are shopping for a quality used ATS-V Coupe in Chantilly, we have an incredible inventory to choose from.