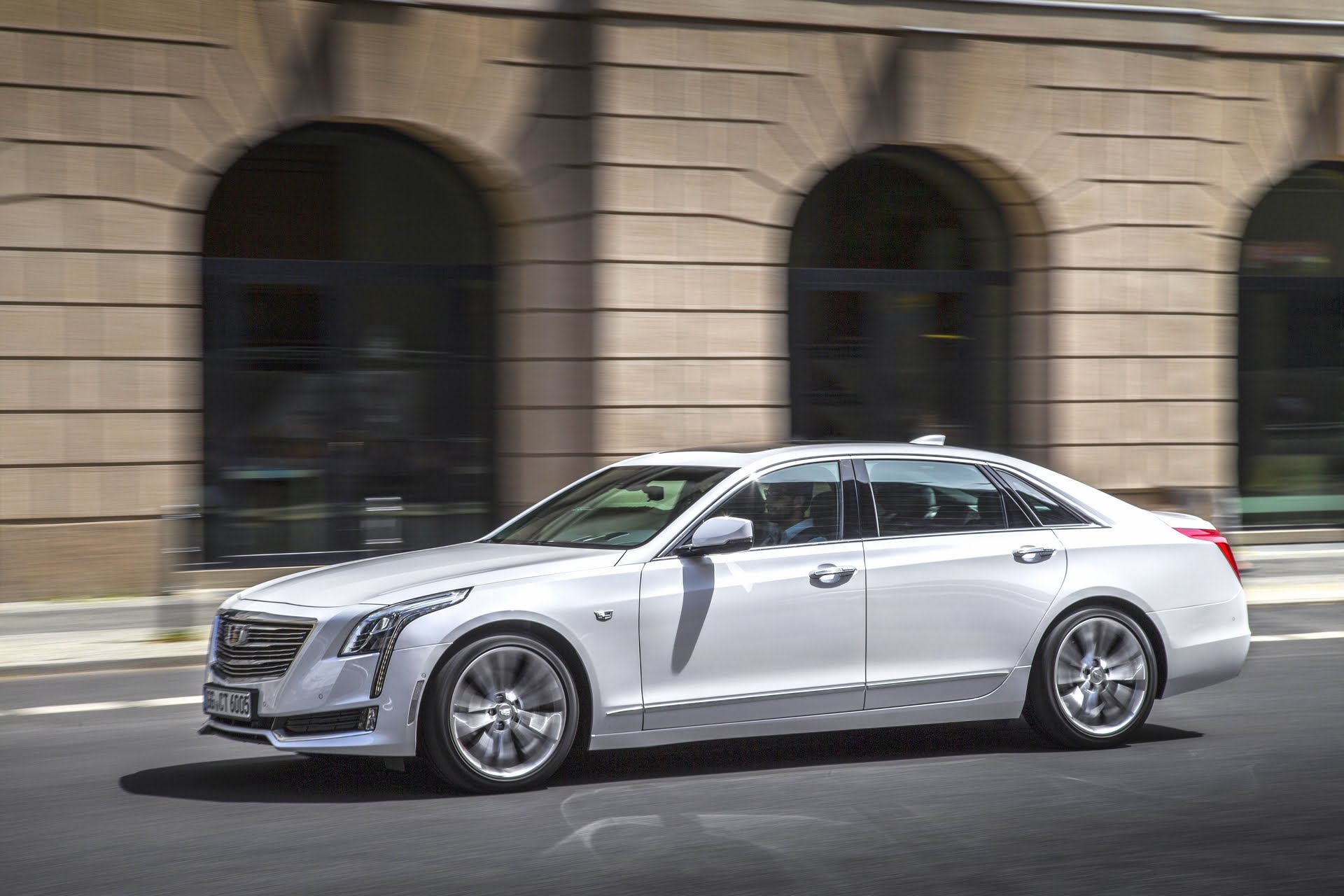 The new 2017 Cadillac CT6 shows what Cadillac is truly capable of as it crushes the competition by offering luxury, technology, and engineering that is at par if not more advanced than any competitor out there. Although this is true, when you are looking to buy a new car you want specifics on things that matter to you, so here are the top 5 things you need to know about the Cadillac CT6.
1. The 2017 Cadillac CT6 is Spacious
This is a large car that drives small. Even if you generally find it hard to fit in cars, this cabin has room to offer and will ease any complaints. Even the back seat hasa lot of space for the taller rider that needs more leg room. The trunk also measures 15 cubic feet, which gives space for any luggage you need to bring along.
2. The Interior is Beautiful
The clean and sleek design on the interior offers high quality materials and a clean look. It is simple and easy to navigate to find any features on the dash, but at the same time keeps elegance that any luxury vehicle offers.
3. It's Fast
With 3.0-liters of maximum cylinder capacity and twin turbocharged direct fuel injection; this V6 delivers 404 SAE-certified horses along with 400 Ib-ft of torque. While it is a fast car, the engine is surprisingly quiet and free of unwanted vibrations making this Cadillac a ton of fun to drive while immersed in luxury.
4. A Tech-Offensive
The 2017 Cadillac CT6 is also loaded with the latest in electronics and gadgets. The 12-inch touchscreen screen allows you to customize it to look and feel exactly how you want it to. The latest in CUE infotainment is extremely user-friendly and easy to figure out. It is also equipped with park assist, automatic high-beams, emergency braking, and adaptive cruise control.
5. It Drives Small
Although the CT6 is very spacious it is still entertaining to drive. In some of the upgrades you are able to customize how the suspension feels. You can go from stiff and sporty to boulevard smooth. It's all up to your preference.
A Car Designed to Please
Be sure to consider the CT6 with all of its great features. It is sure to keep you entertained with these five perks and everything else it entails. Don't forget to stop by Moore Cadillac for all of your Cadillac needs.