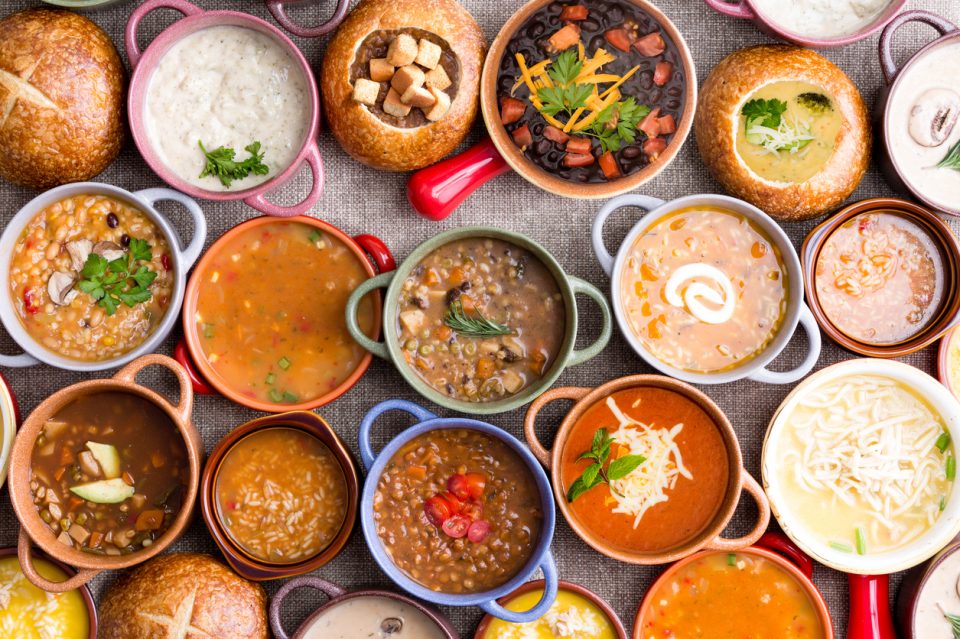 The temperature is dropping, and you are probably searching for ways to keep warm. Don't worry – we've got the perfect solution to your chilly weather blues. Stop by these nearby restaurants and grab a hot bowl of soup, today!
100 Bowls of Soup
What better way to start out this list that with a restaurant named, "100 Bowls of Soup"? This Herndon restaurant features a variety of flavorful selections that visitors love. Plus, the menu changes regularly, providing you with lots of options to choose from. You are sure to be satisfied with all that they have available.
Try a bowl of Cuban Black Bean soup or Moroccan Stew. For something more hearty, consider a bowl of Brunswick Stew or Yemenite Beef soup. Would you prefer Vegan options? Order a bowl of Carrot Ginger soup, Curry Lentil soup, Fall Butternut soup, or Thai Sweet Potato soup. No matter what flavor you are craving, you can easily find something satisfying at this location.
Zoup!
Indulge in a plethora of award-winning soups at Zoup! in Sterling, VA. This location offers lots of options that will fit with just about any diet. Whether you are on the hunt for something hearty, low-fat, vegetarian, dairy-free, or gluten-free, you are sure to find a DELICIOUS soup available to you.
Some of the menu options include Chicken Potpie, Lobster Bisque, Spicy Black Bean Chili, and Vegetarian Split Pea soup. Don't miss out on these tasty flavors. Stop by Zoup! and order a meal, today!
SGD Tofu & BBQ
Switch things up a bit with an order of Korean cuisine. The authentic soup options at SGD Tofu & BBQ are sure to have you coming back for more.
First, choose your ingredient. You can select from a variety of meats and veggies to as the base ingredient for your soup. Next, choose the level of spice you desire. The spice levels include Plain, Mild, Regular, Hot, and Very Hot. They are each delicious, so just choose the one that you can handle. Finally, select a side option to enjoy along with your soup. You can choose between Hot Stone Bowl Rice and Kalguksu.
Along with amazing soup options, this restaurant also serves Korean BBQ! Consider placing an order of this tasty option or tasty appetizer upon your visit. Your taste buds will definitely thank you.
Now that you know where to go for exquisite soup within the area, all you have to do now is figure out how you are going to visit these locations. Come and see us here at Moore Cadillac in Chantilly, VA and take a look at our vehicle inventory. We are sure to have a great option available for you.
Do you already have a vehicle that you love, but it is in need of a maintenance procedure? Plan a visit to our service department and allow our experts to take care of you. Once we get you driving on the road, you can head out to these restaurants and pick up a different hot bowl of soup for each day of the week!