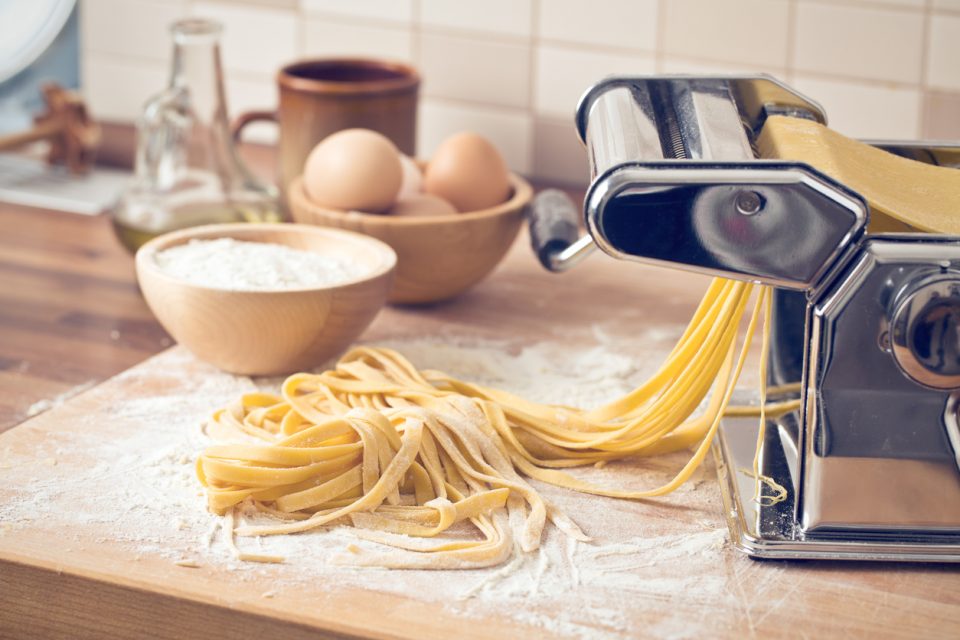 Hungry? Head over to the weekly cooking class offered in Washington, DC. You'll learn amazing cooking skills and be well-prepared for whipping up your next pasta dinner or decadent dessert.
Cooking Class: Pasta & Dessert
If you're in the mood for a delicious meal, we've got you covered. Visit Via Umbria in Washington, DC for a cooking and dining experience to remember. Chef Liam will whip up flavorful cuisine in the Laboratorio Demonstration Kitchen for you to enjoy, while giving you a step-by-step demonstration along the way. He'll show you how to make the pasta by hand, and will also prepare the perfect sauce for the dish. Then, you can try creating the dish yourself, along with a tasty dessert. Wash it all down with your choice of beer, wine, or bottomless prosecco. You'll also walk away with recipe cards so that you can replicate these meals while at home. You don't want to miss all that this unique event has to offer!
Location: Via Umbria – 1525 Wisconsin Avenue Northwest, Washington, DC, 20007
Time: 7:00 PM until 9:00 PM
Cost: $66
April 10th
Start your month off with the cooking class that takes place on April 10, 2018. The main course will feature cavatelli with lamb ragu and bufala ricotta. For dessert, you can enjoy chocolate and semi-freddo.
Click here to purchase your ticket.
April 17th
For a mid-month experience, head out the cooking class held on April 17, 2018. Its main course will showcase gnocchi with guanciale, percorino toscano, pea shoots, and fava beans. Dinner will be followed by flavorful zabaglione with strawberries.
Click here to purchase your ticket.
April 24th
You can keep the fun going at the end of the month on April 24, 2018. Enjoy orecchiette with rapini, ceci beans, and sausage for the main course. Then, sweeten things up with zeppole and lemon cream.
Click here to purchase your ticket.
Visit Moore Cadillac
Now that you've updated your cookbook, it's time to update your wheels. Head over to Moore Cadillac in Chantilly, VA and discover the perfect car, truck, or SUV to meet your needs. Our professionals are happy to answer any questions that you may have and get you into the high-quality vehicle that you deserve. Stop by and allow us to assist you with your purchase, today.