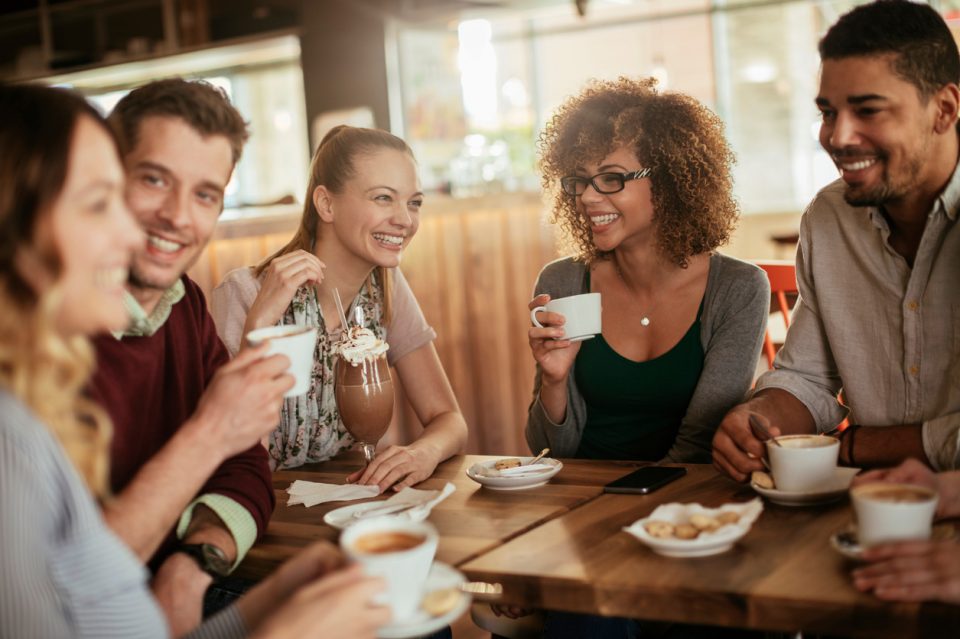 Hungry? Satisfy your taste buds with a flavorful meal from a nearby restaurant. These local spots are serving up lots of delicious lunch options that you are sure to enjoy.
Megabytes Eatery
Chow down on eclectic cuisine at Megabytes Eatery, where technology and food unite. This place is like a breath of fresh air, offering amazing options to satisfy any palate. Whether you're craving Asian cuisine or chicken and waffles, Megabytes Eatery has got you covered. Some of the items on the menu include the following:
Toasted Bagel with Cream Cheese, Breakfast Paninis, Megabytes Stuffed & Deep Fried Pancakes, Veggie Omelettes, Turkey Sausage Breakfast Wraps, and a host of platters with sausage, eggs, and more.
Steak and Cheese Sandwich, Chicken Salad Sandwich, Lemongrass Chicken Banh Mi Sandwich, Spicy Pork Tacos, Chicken Teriyaki Quesadillas, Ham & Cheese Wrap, Tuna Salad Wrap, California Roll Dog, Chicken Pesto Panini, Beef Teriyaki Mega Bowls, Avocado Bacon Cheeseburger, BBQ Burger, and Terabyte Burger (featuring 2 patties, Vermont cheddar, a fried egg, and bacon).
In addition to delicious food, there are also lots of fun games that you can play at this restaurant. Play retro Nintendo video games and admire the decor made from old computer parts. A visit to this local restaurant is like going on a flavor-packed adventure. Stop by Monday through Friday from 7 AM until 3 PM to enjoy all that Megabytes Eatery has to offer.
Santini's New York Style Deli
If you're craving Italian, be sure to stop by Santini's New York Style Deli. You can indulge in flavorful pizzas, subs, calzones and more! Don't settle for less. This restaurant is located right here in Chantilly, VA, so your next meal is only a short drive away. Take a look at the available menu options and enjoy all that this local hot spot has to offer.
Mediterranean, Bianco, Supremo, Hawaiian, Formaggio, Garlic Spinaci, Carnivoro, and Verdura
Oven Roasted Turkey Breast, Smoked Turkey Breast, Imported Danish Ham, Prime Roast Beef, Fresh Chicken Salad, Fresh Egg Salad, Liverwurst, All American Hamburger, Deep Fried Coney Island Hot Dog, Filet of Fish Sandwich, BLT, and Meatball & Cheese with Marinara
Veggie Calzone, Steak Calzone, Spinach Calzone, Deli Calzone, Calzone de Casa, and Santini Calzone
No matter what your taste buds are watering for, the menu at Santini's New York Style Deli has something to satisfy.
Cafein Beyond Standards
What's a lunch list without a local cafe? Head over to Cafein Beyond Standards in Chantilly, VA for a meal that you won't soon forget. Whether you're in the mood for a hearty sandwich, bagel, or croissant, this place has got you covered.
Some of the available menu options include Smoked Salmon on Baguette, Prosciutto on Baguette, Turkey Pesto on Ciabatta, Fresh Mozzarella on Ciabbatta, Sausage Egg & Cheese Sandwich, and B.E.L.T on Croissant. This cafe also offers tasty dessert options such as specialty cheesecakes, specialty cakes, pecan bars, brownies, and handmade macaroons. Take a look at the Cafein Beyond Standards menu and check out what you can order when you stop by for a visit.
Are you in need of a high-quality vehicle to get you to these nearby restaurants? Head over to Moore Cadillac in Chantilly, VA and select the car or SUV to meet your needs. We look forward to assisting you with your purchase and enabling you to arrive to your lunch date in style.