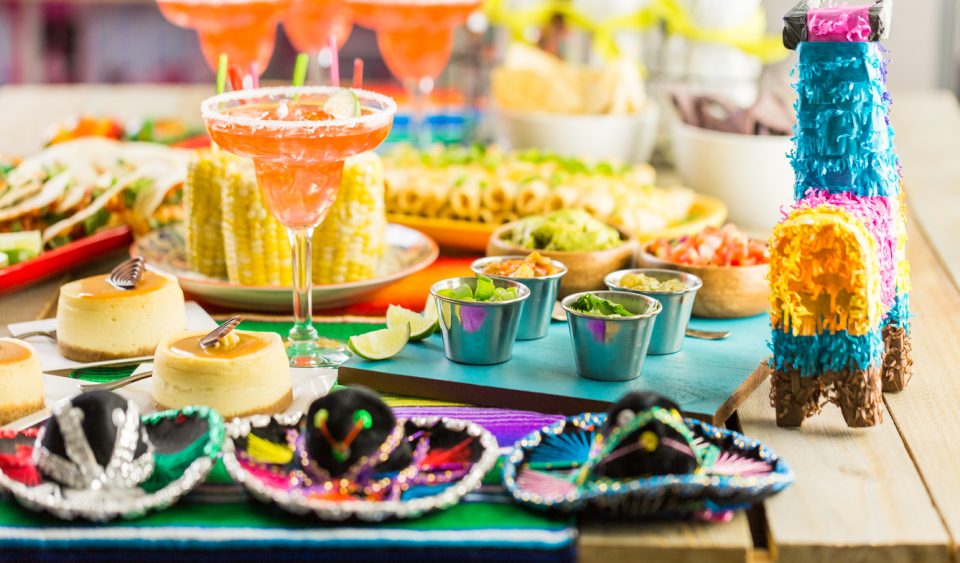 If you're in the mood for a delicious meal for Cinco de Mayo, then look no further. Make a stop by one of these nearby restaurants and grab a delicious meal that you won't soon forget!
El Fresco Mexican Grill
Hungry? Grab a bite to eat at El Fresco Mexican Grill. This Chantilly hot spot serves up tasty cuisine that you are sure to enjoy. This restaurant is known for its fresh guacamole, handcrafted salsa, crispy chips, and flavorful beans. Plus, a free order of chips and salsa comes with your meal, so you'll definitely be kicking off your Cinco de Mayo celebration the right way.
When you're ready to place your order, choose from the variety of options available to you at El Fresco Mexican Grill. Some of the menu items include the following:
Shrimp Burrito
Seasoned Chicken Burrito
Chimichanga Burrito
Southwestern Enchiladas
Taco Salad
Sauteed Veggie Quesadillas
Buffalo Wings
Jalapeno Poppers
Chicken Tortilla Soup
Stopping by for breakfast? Consider one of these breakfast options and start of your Cinco de Mayo celebration with a bang!
Spinach Omelet
Western Omelet
Breakfast Tacos
Enchiladas Con Huevos
Carne Asada C/Huevos
Breakfast Wrap
Take a look at the El Fresco Mexican Grill menu, here.
Two Amigos Restaurant
Enjoy flavor-packed Tex-Mex cuisine from this Chantilly family-owned restaurant. At Two Amigos Restaurant, the goal is to make you feel at home while providing you with a wide array of options to choose from. Some of the delicious entrees and appetizers are listed below:
Grilled Steak Quesadilla
Shrimp Quesadilla
Buffalo Wings
Tamal de Pollo (Chicken)
Caesar Salad
Taco Salad
Beef Soup
Country Chicken Soup with Vegetables
Steak & Cheese Sandwich
BBQ Bacon Cheeseburger
Buffalo Cheeseburger
T-Bone Steak
Linguini Primavera
Tex-Mex Fajitas (Beef, Chicken, Shrimp, Veggie, or Combination)
Seafood Chimichanga
Chicken Burrito
To get a full look at the menu options at Two Amigos Restaurant, click here.
Anita's
Experience the exceptional menu items available to you at Anita's in Vienna, VA. This restaurant was founded over 40 years ago on December 23, 1974, and it has been bringing delicious options to the surrounding area ever since. The menu at Anita's consists of unique family recipes that have been handed down generation after generation. After just one bite, you'll undoubtedly be planning your next visit. The menu options include:
Macho Nachos
Steak Fajita
Veggie Quesadilla
Burrito Bowl
BBQ Pork Burrito
Chalupa
Casserole Style Enchiladas
There are numerous breakfast items on the menu, including:
Chorizo Con Huevos
Spanish Scramble
Breakfast Quesadilla
Cowboy Burrito Meal
Biscuits and Gravy
Steak and Eggs
French Toast
Pancakes
This is only a small glimpse into what Anita's has to offer. Check out the full menu, here.
Moore Cadillac
Take your Cinco de Mayo celebration to the next level by arriving to these nearby restaurants in style. Hop into a high-quality vehicle from Moore Cadillac in Chantilly, VA. Our professionals look forward to assisting you with your car, truck, or SUV purchase, today.