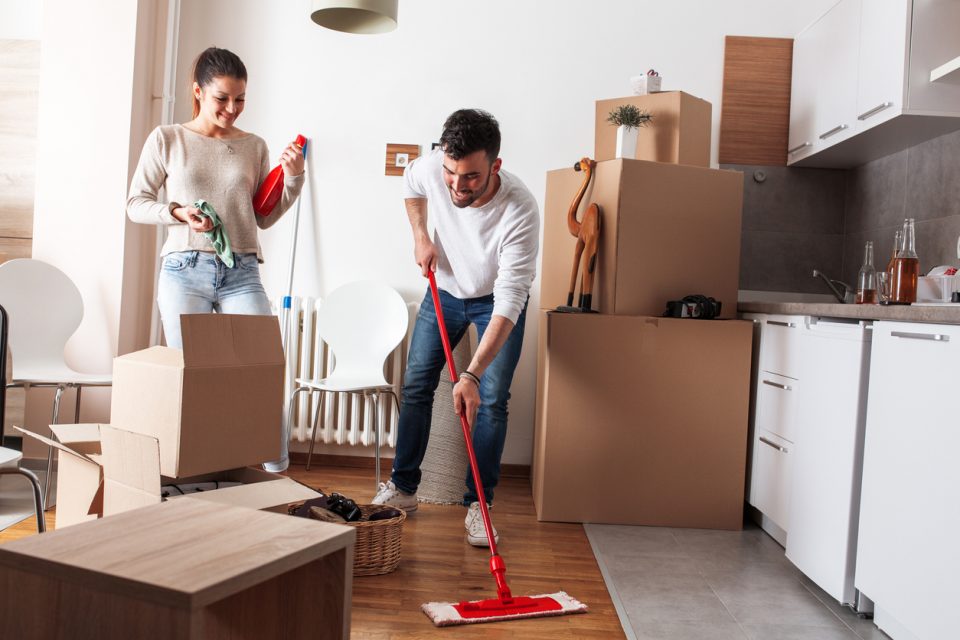 With the change of seasons and the warm weather making its debut, decluttering your space is a great item to add to your to-do list. Sound like a hassle? Don't worry – we've got the perfect solution for keeping things nice and tidy.
Bathroom
Trash Cans – Even though you may use a liner in your trash can, germs and grime can still find its way to the inter and outer surfaces. Be sure to disinfect the trash cans throughout your home, and add a special focus on cleaning the one in your bathroom.
Toothbrushes – If your toothbrush is not covered while in the bathroom, it regularly comes in contact with germs that are in the air (not to mention the germs that hang around between your teeth). No worries! You can rid your toothbrush of those pesky germs with a quick and easy vinegar soap. Also, be sure to scrub your toothbrush holder while you're at it.
Shower Curtain – Switch out the plastic liner and wash your shower curtain to ensure that there's no mildew harboring or lingering around.
Bathtub Drain – Considering all that goes down your bathtub drain, it could undoubtedly use a good cleaning. Grab some Drano and let it drain away all of that nasty buildup and grime.
Bedroom
Pillows and Bedding – It's easy to see why your pillow cases and bedding need to be cleaned, but do you skip over your pillow cases? Wash away those dirty germs a few times each year and keep your bed nice and fresh.
Closet/Dresser – Do you have clothing inside of your closet or dresser that you no longer wear? Now is the perfect time to get rid of those items. Go through your wardrobe and declutter the space by removing the pieces that you haven't reached for in a while. Who knows? You might even make room for new staple pieces that you'll want to add to your collection this spring.
Living Room
Lamp Shades – Lamp shades are dust magnets, but it's nothing that a duster can't handle! (Be sure to wear a face mask while dusting.)
Coffee Table – Wipe any remnants of coffee or tea from the surface of you coffee table. Also, declutter this space by tossing out or recycling any old magazines.
Curtains – Keep the air fresh by regularly dusting your curtains and washing them at the start of each season. Or, you can switch them out from time to time to coincide with your seasonal decor.
Kitchen
Ice Trays – Yep, even your ice trays can use a good cleansing from time to time. Pop them into the dishwasher, or opt for a vinegar and and water soak if you have a silicone tray. This way, your cool glass of iced water will be even more refreshing.
Dish Rack – Your dish rack is used to dry your clean dishes, so it would definitely defeat that purpose if it made your dishes dirty. Kill germs and mildew that can buildup in this area with a quick rubdown of water and bleach.
Refrigerator – With all that you keep in your refrigerator, it's definitely necessary to keep it clean. Take out all of the food. Then, take some vinegar and hot water to wipe it down inside and out. Once you see the difference and how appealing your food looks, you'll be glad that you tidied this area up a bit.
Now that your home is nice and fresh, you can sit back, relax, and enjoy the new season. Happy spring from the professionals here at Moore Cadillac in Chantilly, VA. If you're looking for a vehicle to cruise the city streets in and relish in the warm weather, we've got you covered.