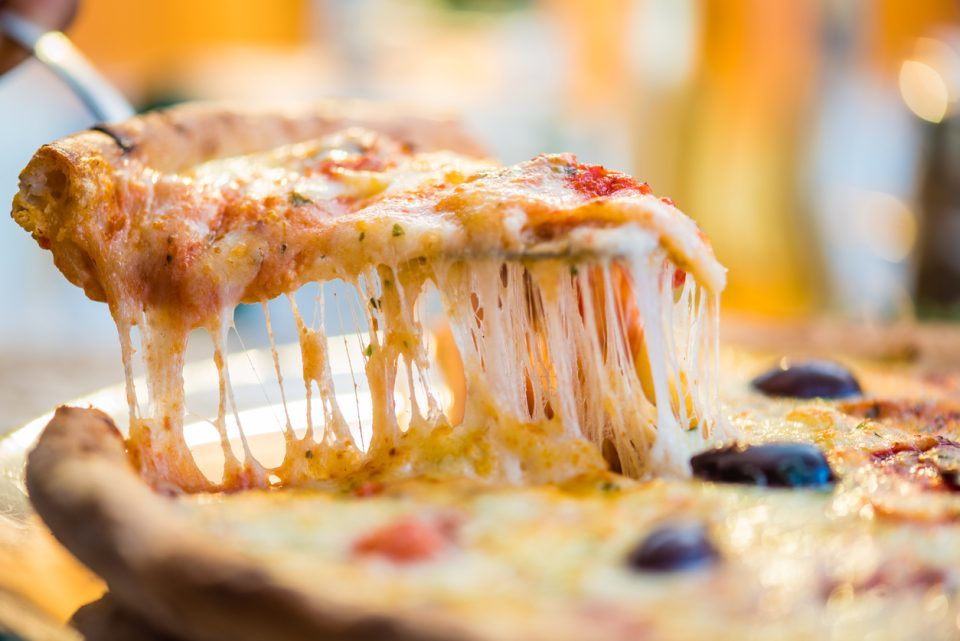 Pizza is one of the most versatile and popular foods. You can order some in to enjoy at home or go out and share a pizza with your family and friends. With a range of pizza toppings and styles to choose from, it is no surprise that Chantilly is packed with pizza places. Next time you are craving this Italian dish with an American twist, check out one of these top spots.
Buon Appetito NY Pizza
In the mood for New York style pizza with those huge slices you fold in half to eat? Head to Buon Appetito right here in Chantilly. New Yorkers agree that this pizza comes closest to the real thing out of all the options you will find in the area, and everyone loves the meals. Best of all, this restaurant was founded by Giuseppe Merone, a true Italian who started working in a restaurant in Naples at age ten.
You can order your pizza online for delivery or pickup or actually go to the pizza parlor and eat there. If someone in your group doesn't want pizza, they also have other delicious options, such as subs, pasta, and Italian dinners featuring chicken, seafood, and veal. Don't forget to get an authentic Italian dessert as well!
Paisano's Pizza
Another delicious choice for pizza that doesn't require leaving Chantilly is Paisano's Pizza. In addition to the amazing pizza, the garlic knots and other appetizers get top reviews. The Chantilly restaurant is actually one of several locations throughout the area. Here, you can enjoy sandwiches, wraps, subs, burgers, entrees, turnovers, and salads.
Some highlights from the large selection of pasta dishes include garlic spaghetti, chicken parmigiana, jumbo ravioli, homemade meat lasagna, and fettuccini alfredo. The Strombolis and calzones are also amazing, and you even have the option to create your own Stromboli by combining your choice of five types of cheese, nine types of meat meats, and a whopping 16 vegetable options. Don't worry; they also have desserts like tiramisu and cannoli.
Cia Osteria
For those times when you want pizza but others in your group can't agree, take a quick drive to Centreville to eat at Ciao Osteria. Its pizza is wood-fired, something that can be hard to find in the area but worth the search. This restaurant is part of the Associazione Verace Pizza Napoletana. It offers three different authentic Italian pizzas, along with a wide range of red and white pizzas. You also have the option to create your own. Plus, you can get a calzone if you prefer. For those who don't want pizza, there are subs, spaghettis, ravioli, manicotti, and more. There are even vegetarian options.
Not sure how to get to these Chantilly, Virginia, pizza places? Stop by Moore Cadillac to find the perfect car to take you and your family there!