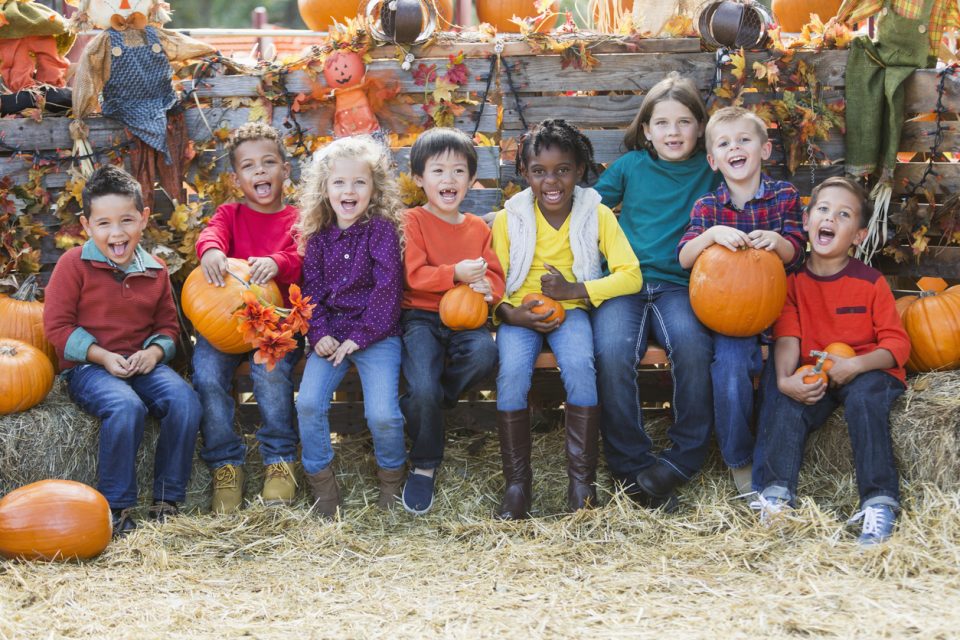 This is the perfect time to visit a pumpkin patch for an autumn adventure. Gather the kids and head out for some fall-time fun at these nearby locations!
Cox Farms
If you are taking a tour of pumpkin patches in the area, Cox Farms is definitely the place to go. During the fall season, this location features giant slides, hayrides, straw tunnels, rope swings, farm animals, lots of entertainment, food, a festival market, games, and so much more! You'll be overwhelmed with exciting things to do when you stop by for a visit.
Cox Farms is open daily until October 31. You can also stop by and enjoy the fun and games before the season ends on November 3-7.
Speaking of October 31, Cox Farms is also featuring a spooky Halloween attraction this year. Attend the Fields of Fear event to visit the haunted cornfield, take a scary hayride, and walk through the frightening forest. Find out what goes on at Cox Farms when the sun goes down – if you dare.
Leesburg Animal Park
Go on an Autumn animal adventure at the Leesburg Animal Park Pumpkin Village Fall Fest. This location features lots of exciting activities for the entire family to enjoy! Some of this year's attractions include wagon rides, a kiddie zip line, a spider web crawl, pony rides, moon bounces, and a kids' pirate ship & play train.
Oh, and of course, we can't forget to mention the animals. You and your child will have the opportunity to see lots of animals up close and personal at Leesburg Animal Park. Some of these include camels, zebras, lemurs, and even sloths!
Be on the lookout for live entertainment during your visit. Then, go trick-or-treating and take a camel ride on October 28 and 29. This is an experience that you don't want to miss!
Great Country Farms
Take a drive to Great Country Farms for a time to remember! There is so much to enjoy at this Bluemont location. You definitely won't have a single dull moment during your visit.
Start the adventure off by taking a wagon ride to the U-Pick Farm Market. There, you can select the perfect pumpkin to decorate or put into a delicious pumpkin pie. Next, take the kids to the Pumpkin Jumping Pillow, Cow Pie Putt Putt, or the Fishing Pond. Afterward, stop by the Farm Play Area to play on the rope swings, tractor tires, or one of the 6 giant tube slides. Or, maybe you'd like to test your navigation skills in the autumn corn maze. No matter what you are looking to do, Great Country Farms has an exciting attraction for you!
This month, be sure to attend the Fall Pumpkin Harvest Festival. It offers multiple days of family entertainment – and all for a great price!
Are you in need of a vehicle to take you to the pumpkin patch this month? Stop by and see us here at Moore Cadillac in Chantilly, VA and arrive at your destination in style.